I've had many business failures in my life. Which is true for many entrepreneurs. You get an idea, try it and it fails. Most give up too fast, some tough it out. As you mature as an entrepreneur, you start to understand the importance of the long game. So this is the tale of Grill Masters Club. A subscription box I started a couple years back.
Below I am going to break down the entire process from idea, to execution, to selling the business. For legal reasons and out of respect for the entrepreneur I sold it to, I won't disclose the sales price, but I'll give you a rough idea of how much I got for it.
What worked for me, may not work for you. The purpose of this post is to share my process, give you a lot of value, and hopefully influence you to take action if you are on the fence. Use this table of contents to jump around.
Table of Contents
The Idea
When It Happened
Validating With A List
Preparing for Launch
The Launch Sequence
Launch Day
Fulfillment
Fulfillment Issues & Fees
Problems & Solutions
Growing
Selling the Business
The Process
Do I Regret It?
What Would I Do Today?
Conclusion & Wrap Up
The Idea
I am in a group called Groove Learning on Facebook. If you search my name in the group you will see my posts and pictures I'll be using in this guide.
Most entrepreneurial groups on Facebook are trash. "Gurus" posting fake screenshots to get you into a course that doesn't teach you anything. Or the group is dead with a bunch of "Fix Your Credit" posts. I avoid those groups like the plague. Some have thousands of members and get 1-10 posts a month.
Groove Learning is great because of its transparency. The community was started by a serial entrepreneur, Rohan Gilkes. He built a subscription box business called Wet Shave Club, a local cleaning company, and multiple software companies. He shares how he builds his businesses openly and creates communities around them. Then sells the community tools to help them grow similar businesses. He is the real deal and gives way more than he takes. Shout out to Rohan!
The community is pushed to build a business and be transparent about their process. Members share their websites, marketing strategies, wins, and losses. Think about all the gurus you see on Twitter, Facebook, and Instagram who only share wins. You don't really know how they make money other than selling courses on how to make money.
After seeing how Rohan built the his business I was inspired. I link to his post in the resource section at the end of this guide.
I started noticing all the subscription businesses online. Beard ones, food ones, religious ones, book ones, art ones. So many.
I highly recommend joining the group if you are looking for inspiration and a place to connect with new and seasoned entrepreneurs. I link to it in the resource section.
When It Happened…
My wife and I were living in Jacksonville at the time. I had just taken a trip to Memphis with my fraternity brother. If you know anything about Memphis, they are known for their BBQ. We went to a cool BBQ spot and I picked up some sauce for my father in law. He is an avid BBQ & grilling guy.
He loved the sauce. A couple weeks later he asked us to stop by the house. He was grilling!
While he was rubbing down some ribs he said: "Man I wish I could get more those sauces every month."
My eyebrows raised…I replied: "What do you mean? Like a subscription or something?"
"Yea… something where I could sample them and try out different sauces and rubs".
I went upstairs and jumped on my wife's computer. Did a quick google search for Grilling/BBQ subscriptions. And nothing!
New entrepreneurs get excited when they think they've created the next big thing. But competition means there is a market and some money to be made.
No signs of competition had me thinking this was a dud. I thought there were no businesses like this because it wasn't profitable.
But after doing a little more social digging, the signs were there that people were spending money.
People spend A LOT of money on grilling. How much money you say?
Look at how much these grills cost ?.
Just the grill. Add the meat, accessories, maintenance. A quick search on Facebook for "Grilling" then filtering by group, will show you hundreds of grilling groups. Some have hundreds of thousands of members in them with over 200 posts a day. Some of these people grill 3-4 times a week.
With the amount of daily activity in these groups, you would think you were in a sports pod during the NBA finals.
The idea was born.
Validating With a list
I had an idea and knew the niche was spending money. Now all I had to was validate it.
My logic was, if I could get people on a buyer's list, there would be a strong possibility of them converting to customers. Ideally the best validation is pre orders, but this was good enough for me.
I purchased the domain via Go Daddy. I had unlimited hosting so I set up WordPress on the site then built out a simple landing page using a page builder called Optimize Press.
The page was ugly but had all the necessary converting elements on it. Human face, decent copy, clean & simple design. I created a digital version of the box with a mock up generator to use on the landing page.
Then I followed Rohan's recommendation on how to build a list. I would build the list by doing a 12 month giveaway. Go into the grilling groups and promote the contest with the admin's permission. Even give the admin a box for being a good sport.
Logic told me, only active grillers or the friends & family of those grillers would enter. They would already be spending money on rubs and sauces, so I would entice them with a 12 month giveaway. If they lost, they would get a chance to be one of the first members of the Grill Masters Club.
I used the contest app Gleam.io. It allows people to enter your giveaway and accumulate entries based on different actions. Tweeting about it, Instagramming it, Facebook sharing it, giving an email. Once entered, they get a referral code they can then share to get more entries when other people opt in and so on and so on. More entries, more chances to win.
The contest got 21,879 entries. That came out to around 2,500 emails. I knew I had something.
I kept this simple. Used Mail chimp's free version to collect & store the email addresses. Switched to the paid version when I started prepping them for the actual launch.
I marketed the giveaway by posting on Reddit, Twitter, and in Facebook groups. I did this daily. As the list continued to grow and the launch got underway, I emailed those who entered telling them to promote it to get more entries. This worked in a big way as you will see later in this post.
Preparing for Launch
I had an idea, validated it. Now I needed to find suppliers.
With subscription boxes you are usually the aggregator of products. So I did what any smart person would. Went back to the Facebook groups and started asking people if they knew anyone who sold rubs, sauces, grilling equipment, and accessories.
I also reached out to vendors on Etsy. A great place for small vendors who want to sell 50-200 units discounted or at cost just to get their names out there.
I knew I would only have 5-6 items in the box. So I got about 10 suppliers to hold enough product, just in case any flaked.
The box would have rubs, sauces, accessories, equipment and a recipe card. Also a group for the founding members.
I had worked doing product launches at Mindvalley for 1.5 years and knew the importance of keeping the excitement leading up to a launch.
So I outlined an email launch sequence.
The Launch Sequence
Email 1 – 15 days Out
Subject Line: We are Launching in 15 Days! + Updates!
Goal: Talk about the giveaway but put focus on the launch. I share how many spots would be available & showed some behind the scenes pictures & demo boxes.

Email 2- 6 days Out
Subject Line: Launching July 15th, Pricing, 33 Sec Survey + Bonuses
Goal: First was to remind them of the giveaway. I instructed them to promote it for more entries. More entries meant more people to promote the giveaway. This also meant more possible customers.

Second, create scarcity and let them know how many spots would be opened. Only 200.

Next, get them ready for the price. I told them the price levels: Month to month, 3 month, 6 month and 12 month options.

Next I wanted to get people to fill out a survey. In the survey I got an idea of how excited they were for the box. I asked them if they wanted to be apart of the 200 founding members. Then I asked them what they wanted to see in the box. 67 people filled out the survey. 56 (83.6%) them said they wanted to be founding members.

Lastly I added more exclusivity by telling them the first 200 members would get some bonuses.

Email 3 – 48 hours Out
Subject Line: Less Than 48 Hrs Until Launch + Subscriber Bonuses
Goal: Restate the number of spots and let them know about bonuses for founding members. Lastly, I mentioned the giveaway and encouraged them to share to get more entries. Reminding people about the giveaway got more people on the list.

Email 4 – 12 hours Out
Subject Line: We Go live in Less Than 12 Hours
Goal: Build hype.

Email 5 – Launch Day 8 AM
Subject Line: We Are Live! Join The Grill Masters Club!
Goal: To get customers!

Email 6 – 24 hrs after launch
Subject Line: 100 Spots Left! Join the club today! + Contest Info
Goal: To get more sign ups and let them know that the contest winner would be launched the following day.

We told people they could sign up to secure their spot and if they won the giveaway, we would refund them. By announcing the winner after we launch we accomplish 2 things. One, we get more people to open the emails because they want to know if they are the winner. Two, we get more customers because they see spots are limited.

Email 7 – 3 days after launch
Subject Line: And The Winner Is…..
Goal: Announce the winner. People were sent to a page with the name of the winner. They also were given a call to action to get a subscription. Everyone who already signed up got a $5 discount on their subscriptions but made it known on the page to incentivize them to go sign up.

Email 8 – 5 days after launch
Subject Line: Did You Win? + Founding Member Announcement
Goal: To get more customers. I also announced that founding members would be entered into an exclusive giveaway. A free smoker or grill. Value stacking and incentives on steroids.

I started this launch sequence and began ordering product.
While the launch was under way, I was building out the back end of the site. The front end of the site was built on WordPress. The backend was built on Cratejoy.
Cratejoy is made specifically for subscription box companies. They help you accept payments, understand when shipments should go out. They also integrate with fulfillment software like Ship Station which I will cover later.
Launch Day
It was Wednesday. I scheduled the launch email the night before to go out Thursday at 7 AM with only 200 spots available. I told people the cart would open at 8 AM.
To be honest I didn't think it would sell more than 20.
We made 8k that day ?.
The stripe payments poured in. Constant ringing. It was interesting to see that most people purchased the 3 & 6 month options. I didn't believe it and neither did my wife.
This happened until that Monday where it leveled out to a couple sales a day.
We did $13,725 those first two weeks then I closed the cart. I didn't know if I would be able to handle more orders.
A bunch of money, no product yet, time to fulfill.
Fulfillment
The fulfillment was pretty much a shit show.
The 13k in revenue was from a little over 100 people.
So I had to order 100 boxes.
Then I had to place 6 orders of 100 units from individual suppliers.
I also had to get bubble mailers from USPS to protect the content of my boxes. A lot of the sauces were in glass jars.
Then I had to figure out the shipping logistics.
I ordered a Dymo Label printer from Amazon. Set up a Ship Station & Stamps.com account, then got to work.
Here is a simple diagram that depicts the fulfillment process once someone buys.
Drive traffic to your website
Someone purchases via the Cratejoy checkout
When it is time to ship, you log into ShipStation which is synced up with Cratejoy. Ship Station lets you create then print out postage for everyone customer in that subscription cycle. Ship Station is also linked up to Stamps.com which you purchase the postage from
Load up money on Stamps.com. When you print out a label for one of your customers, that postage amount is deducted
Print the shipping label on your Dymo 4XL printer
Apply labels and ship out packages
Month 1 was a success but I made a lot of little mistakes that cost me around $1,500 in fees.
Fulfillment Issues & Fees
Here are some take aways from the. first month of shipping products.
Get your box size right.
I ordered 150 8.5 x 8.5 x 3 boxes. They did not fit my flat rate padded envelopes that are 9.5 x 12.5. My wife told me to change the size before ordering, should've listened.
So I had to get medium flat rate boxes. Which were 2x the shipping cost of the envelope. My customer paid the shipping for the envelopes when they purchased but I had to pay the increase. Which was about $500+.
Do a test order if you are using Ship Station and actually ship your box.
My wife was the COO and didn't fully understand Ship Station. She voided 1/2 the orders after purchasing postage. $497 was awaiting a refund •_• , but we figured it out.
Are you shipping international?
One of my orders was international (Canada) and the other was to a Military base. So I had to go to a post office to do a customs form. Didn't know how to do it online. This sucked.
One of the sauces I shipped arrived busted in the box for a couple customers.
Doing a test shipment would've made me aware a lot of this issues.
Don't wait to the last minute.
I waited to the last minute and paid rush fees on my boxes, loyalty cards, and paid $150 for my paper inserts instead of $10 getting them from Vista Print.
Purchase extra labels.
If you are doing your own labeling printing get at least 2 more rolls of labels. I was printing labels and ran out. I almost went crazy. You can get six 200 label rolls for under $40 on Amazon.
After getting all the boxes packed, I scheduled a pickup with USPS via their website.
The USPS man came the next day and picked them up. He looked like a cool ass Santa Claus.
Problems & Solutions
I didn't understand anything about running a business.
So I wasn't looking at this as a business yet.
To be honest, I wanted it to be a hustle so I didn't have to dedicate that much time to it. I only wanted to spend a couple hours a month working on it. You know, the entire 4 Hour Work Week thing, haha.
I would wait 1 – 2 weeks before had to ship my packages to source products. This was stupid because I caused myself so much stress. Sometimes quality vendors needed more time to prep. This would lead to customer packages having to ship late.
Created a calendar and planned accordingly.
3 things I noticed that really affected the customer happiness were late packages, damaged bottles, and no communication of what was happening.
So I fixed that by making sure big bottles were plastic & small ones (usually hot sauces or marinades) were glass. Little bottles of glass are usually thicker and take more impact to break. I also added paper filler to the boxes. That with the bubble mailers took care of the broke bottle issue.
Then I made sure to send out an email and make a post about what would be coming up. Kinda like a "sneak peak". I also let them know if there were shipping delays for any reason. This let people know what was going on.
Cratejoy breaks down Billing + Fulfillment schedules in this 3 part series. Excellent resource to understand cut off dates & billing cycles.
Growing
I had never done any kind of paid marketing for my own businesses. I didn't know how to do Facebook ads or paid shout outs.
Growth happened organically.
So my plan was to keep posting in groups and use the customers to get more customers.
It worked.
I created a Facebook group for the customers and had them post pictures and I used the pictures to promote the box.
I had what, MJ DeMarco calls a, productocracy.
Watch these two videos to get a better understanding.
My customers were happy and gave great feedback & reviews.
I wish I knew what I knew about marketing now, back then. I woulda scaled the business so much further.
Selling the Business
My wife and I had moved to Philly right before the launch of the business. We got married, she got a job offer and we moved 3 days later.
We were in a studio apartment and had boxes to the cleaning. The entire house smelled like BBQ.
It was ridiculous.
Plus we were fulfilling everything ourselves. My wife would come home and I would be packing boxes. And because I was so last minute we would have to pack 100+ boxes in one go to prevent late shipments. I later realized I could get one person to pack all boxes for $40.
My wife started to hate it.
My buddy had just sold his Amazon publishing business for a nice 5 figures after a year of work. I told him that I wanted to sell the business and he said he could intro me to his broker. I had been working on this for about 8 months. I told myself if could get at least 2x first month revenue it would be worth it.
I didn't expect to get that. I honestly thought it wouldn't happen.
The Process
My friend introduced me to the broker and she made me get ALL financials and info in order. Account passwords, logins, create a company handbook of how the business was operated.
This took me 2 weeks.
I got on 3 calls before finding the person I sold the business to.
The first call was with an elderly retired couple who wanted something to do. The second call was with a young software entrepreneur who had recently sold his software as a service business.
The last call was the guy I ultimately sold the business to. A serial entrepreneur from the west coast.
After I got all the financials in order, we worked out an agreement and handled contracts. Then we initiated an Escrow transaction. The transaction was complete once I got the domain switched over.
Mind you, that I STILL didn't think it would happen. I thought he would pull out or that all this was a scam and I would just be left running a business I started.
But it went through. CASH! ???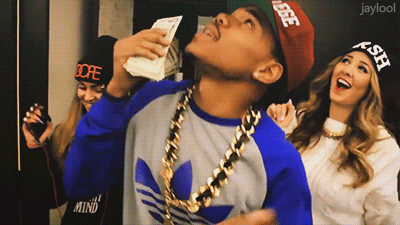 I had a nice 5 figures in my account for a business I had spent less than 3 hours a month working on for less than a year. I can't give the specific number but I made more than double my first month's revenue.
Do I Regret It?
Yes and no.
No because it was a great learning experience. I learned to run my business as if I was planning on selling it. It couldn't be a hobby.
So now I have a handbook for my main business and track all financials.
Plus the confidence boast it gave me was out of this world. I had never had that much money in my account. I now fully believed I could provide value and get paid (site slogan). Anything I could envision, I could make a reality. This became something I vowed to live by. So much that I got a tattoo to remind me of it daily.
Yes because I know with my current skillset I could take it to 1000+ members in a couple months. A peer of mine who started their subscription business around the same time, stayed with it and now has close to 9000 subscribers!
They sell month to month with an average sale of $30 a month. That's $270,000 a month or 3.2 million a year!
Imagine the selling price on that!
The current owner of GMC is crushing it. The marketing is beautiful and it's growing fast.
What Would I Do Today?
I'm probably going to launch another subscription box company in the near future in another niche. Many things I would do the same, but there are key things I would change.
Charge a higher price. The margin on subscription boxes are not very big. Until you get to scale you don't really have the ability to hire people or take a salary. I would start the boxes at $50 and focus on items with higher perceived value.
Food's perceived value is based on how much of it there is. Big steaks, big burgers, large drink, super sized. Items with a story, that more artisan, or make someone feel better about themselves can sell for way more regardless of size or quantity.
Add a digital component. People love to learn. The next product I launch will have a digital component. A university or online membership with monthly training videos and/or interviews. Higher perceived & realized value. Mentor Box does this amazingly well.
Paid marketing. After launch I would focus on social media shout outs with influencers. Sending out review boxes and getting known names to promote it. Facebook ads would be launched month 2. Focus on the showing customer opening the box.
Outsource the fulfillment. 0 – 50 subscribers I would do myself. 50 – 200 I would pay people on Craigslist to help me pack. 200+ I would get a fulfillment house.
Conclusion & Wrap Up
I hope this gives you the drive to start a business. Subscription or not. Just get going. Learn from my mistakes and make something happen! There are dozens of awesome subscription businesses you can start. I listed out a couple in a pdf you can grab ??.
Jump back to the Table of Contents
Summary Checklist
1. Find a niche spending money
2. Create a contest and promote it in related FB groups
3. Do a launch sequence to keep them informed
4. Launch
5. Find suppliers
6. Fulfill your orders
7. Get feedback
8. Improve your product
9. Grow with paid traffic
Resources
1. Groove Learning Facebook group
2. Optimize Press
3. Cratejoy
4. Dymo 4X label printer
5. Boxes
6. Ship Station
7. Rohan's post
8. Gleam.io
9. Stamps.com
Have any questions or your own subscription box? Post below. I will try to respond to all that come in. Keep it funky.